If you have a lot on your plate in this fast-paced world, your health and wellness could easily be moved to in the background. The good news is apps like MyFitnessPal can help you track your lifestyle without too much hassle.
What I find essential about using MyFitnessPal is its ability to calculate calories, which refers to the amount of energy that food transfers to our body. Tracking calories allow me to determine which eating practices affect my diet and lifestyle.
It's never too late to care about your health, so let's see how the app can give you a fresh start.
About MyFitnessPal
MyFitnessPal's Nutrition Features
How MyFitnessPal Calculates Calories
Tracking Your Workout On MyFitnessPal
How To Download MyFitnessPal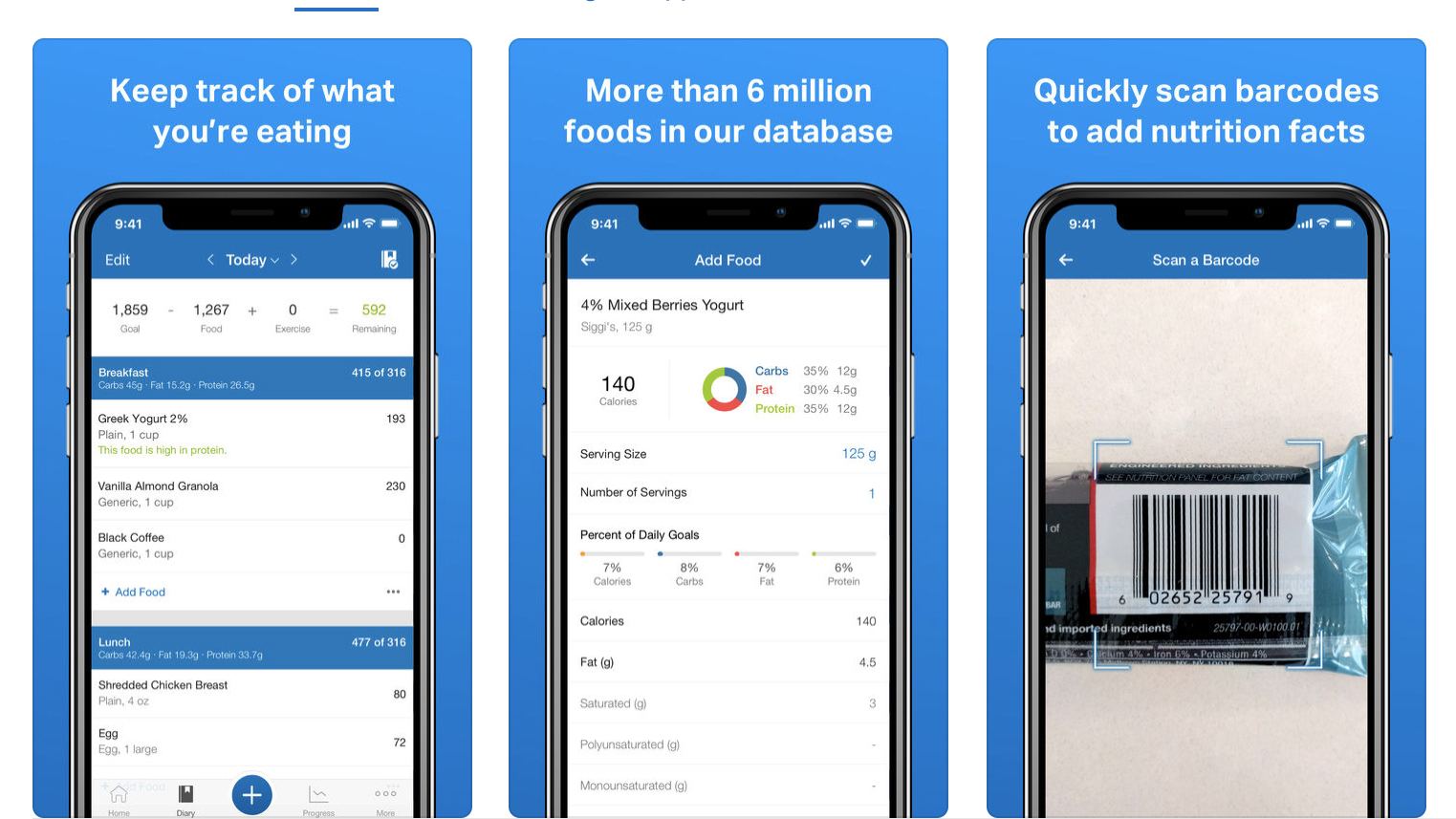 About MyFitnessPal
MyFitnessPal is a mobile application designed to assist users in assessing and tracking their dietary habits, exercise regimen, and progress toward weight loss goals. The app's features, resembling those found in gaming, enhance the excitement and motivation towards achieving the goal.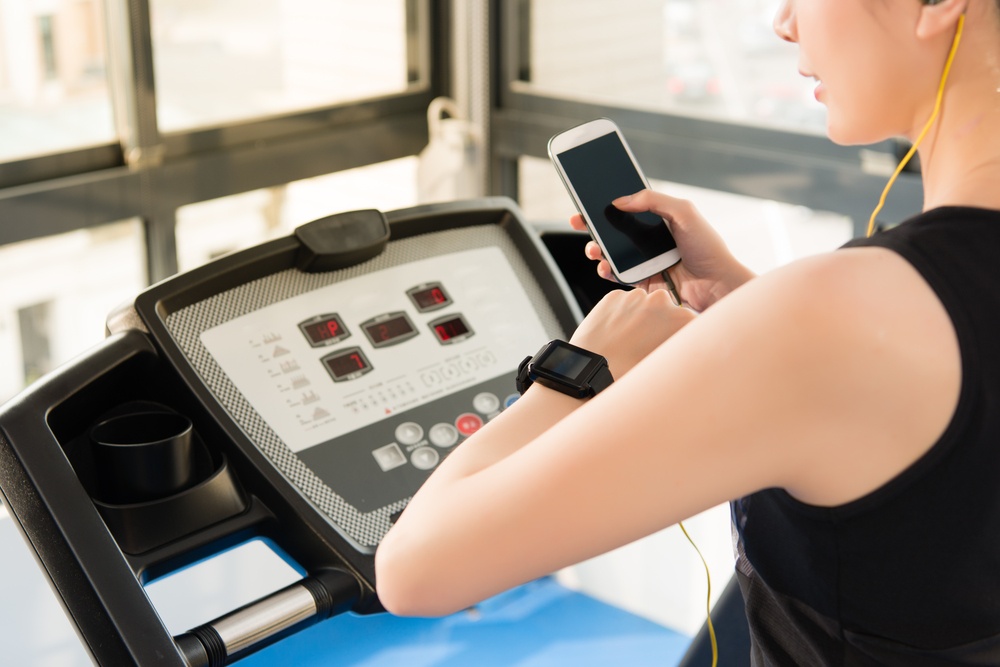 I see MyFitnessPal as an online platform for managing one's health. MyFitnessPal offers a comprehensive food database with over 14 million meals from various restaurants.
If you are interested in maintaining fitness and leading a healthy lifestyle, the app boasts a community of over 200 million users who can offer advice and share their personal experiences.
MyFitnessPal's features are designed to motivate people to make smarter choices about their eating habits and fitness goals. The app comes with a food diary, a barcode function, and an online fitness community.
Awards And Recognition
MyFitnessPal is widely recognized as a leading Diet and Nutrition App in the United States. The app was awarded the "Best Fitness App" at the GQ 2020 Fitness Awards. It has been featured in reputable publications such as the Wall Street Journal, the New York Times, The Today Show, and U.S. News & World Report.
MyFitnessPal's Nutrition Features
If you are still unsure, let's explore the features that make MyFitnessPal a useful exercise companion, trainer, and source of motivation all in one.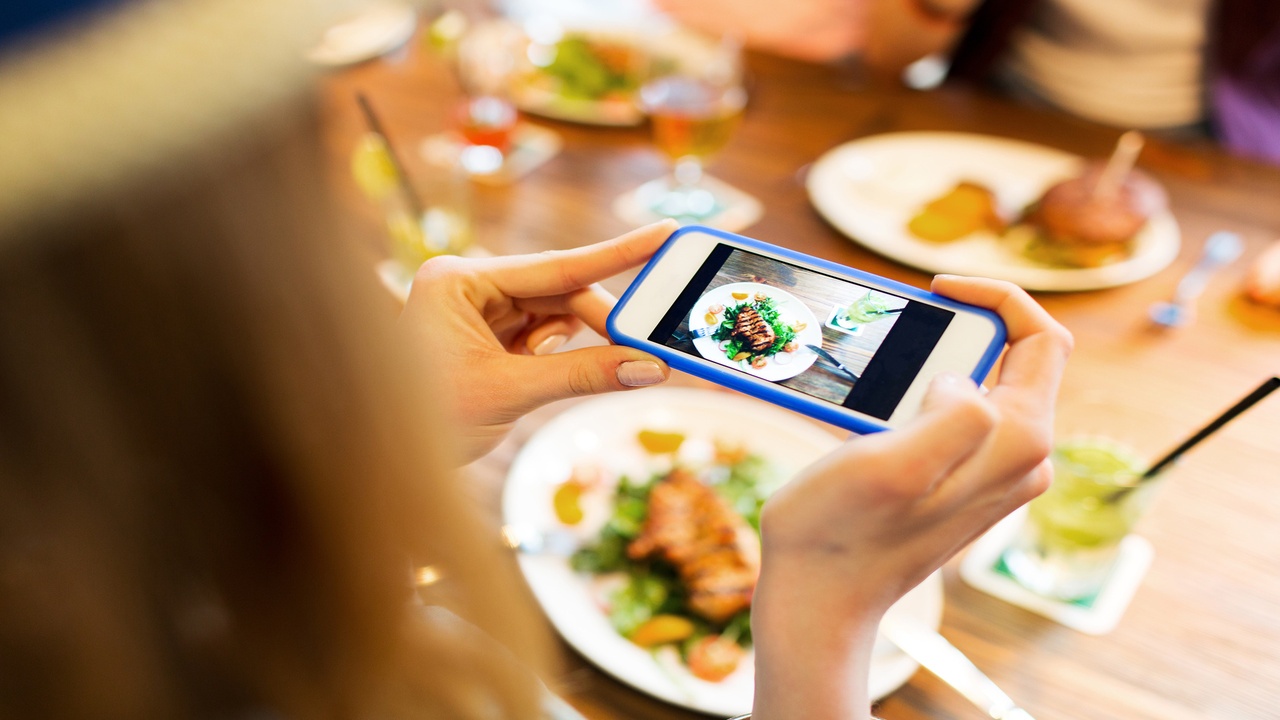 I appreciate the convenient Logging Tools of MyFitnessPal. I can search, mark foods from my history, or scan the barcode of an item. With the app's Macro Tracker, I can learn about the fat, carbs, and protein breakdown of a certain food by gram or percentage.
MyFitnessPal will help users evaluate their nutrition intake through food logging and establish cholesterol, macros, fiber, and sodium goals. Using the Meal Planner, you can access nutrition advice and recipes customized for your target calories. There are over 250 recipes on the app that are created by a registered dietitian.
If you are worried about the carbs but don't want to go through the hassle of tracking them, the app allows you to monitor your net carbs instead of your total carbs.
You have the option to set your goals and collections as "Low Carb," "High Protein," and "Vegetarian." The app aims to assist you in managing your health progress, nutrition, and personal weight.
Learning From Real People
MyFitnessPal may be a technology product, but you can meet experts and interact with real people through the app. You can reach your goals faster with experts guiding you as you follow Meal and Workout Plans. They will give you advice about the food you consume and the fitness routines you're embarking on.
The app's fitness and diet forums provide users with encouragement, inspiration, and tips. In order to participate in any discussion, it is necessary for members to introduce themselves. Feel free to inquire about any topics pertaining to health, diet, and fitness.
You can post your own success story in the forum, healthy cooking tips, nutritional advice, recipes, and exercise suggestions. You may also encounter discussions on highly debated topics about health. Moreover, you can participate in challenges, games, chats, and threads.
How MyFitnessPal Calculates Calories
MyFitnessPal's calorie counter is not just about helping people lose weight but also about assessing their overall health.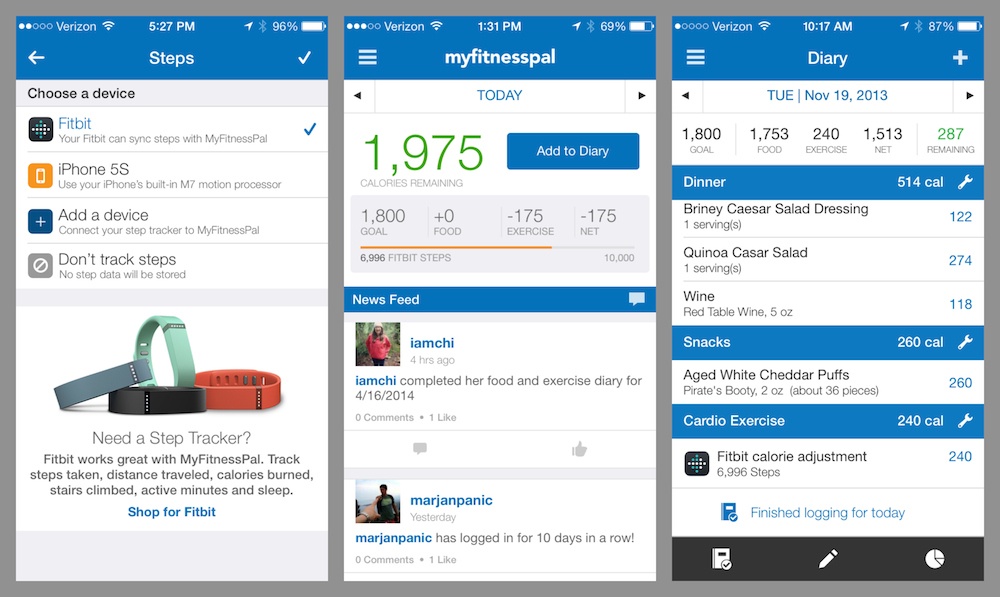 After installing the app on your phone, you will be prompted to provide your weight, height, age, and activity level. Based on this information, MyFitnessPal recommends your nutritional needs and breaks them down into your carbs, protein, calories, fiber, fat, sugar, and more. Your daily calorie number is constantly displayed at the top of the home screen.
Meanwhile, you can check your other daily nutritional needs by choosing the "More" button and then "Nutrition." Your personalized dashboard will show you the stats you want to view at a glance. To log the food and water you consume, your workout, and your weight, tap the round blue button at the bottom of the app.
When you record your recipes and scan barcodes of your food items, the app can calculate your calories and allow you to see your daily progress. What I like most about MyFitnessPal's "Nutrition" area is it does not only track your food's nutritional content but its settings can be modified based on your health condition or your doctor's recommendation.
Customizing Your Goals
To customize your advanced nutritional goals, select the "More" button, tap "Goals," and choose the "Advanced Nutrition Goals." I like how customizable MyFitnessPal is. Users can set their Weekly Goals on the app. They can also personalize their Activity Level.
When considering your Activity Level, you have the option to select "Not Very Active" as a starting point. This choice can help keep you motivated and encourage you to engage in more physical activity and increase your step count.
To configure your macros, select the option "Calorie, Carbs, Protein, and Fat Goals." It is advisable to consult with your coach or nutritionist before pursuing these goals.
The calculation of your calories will be determined by your activity level. You have the option to adjust your goals on a daily basis in order to align your macros with your workout schedule. To stay informed about your targets throughout the day, you can enable the "Show Carbs, Protein, and Fat By Meal" option.
Tracking Your Workout On MyFitnessPal
I appreciate the ability of MyFitnessPal to be virtually in sync with my body's activity. Monitoring and recording exercise on the app makes the calculation of calories accurate.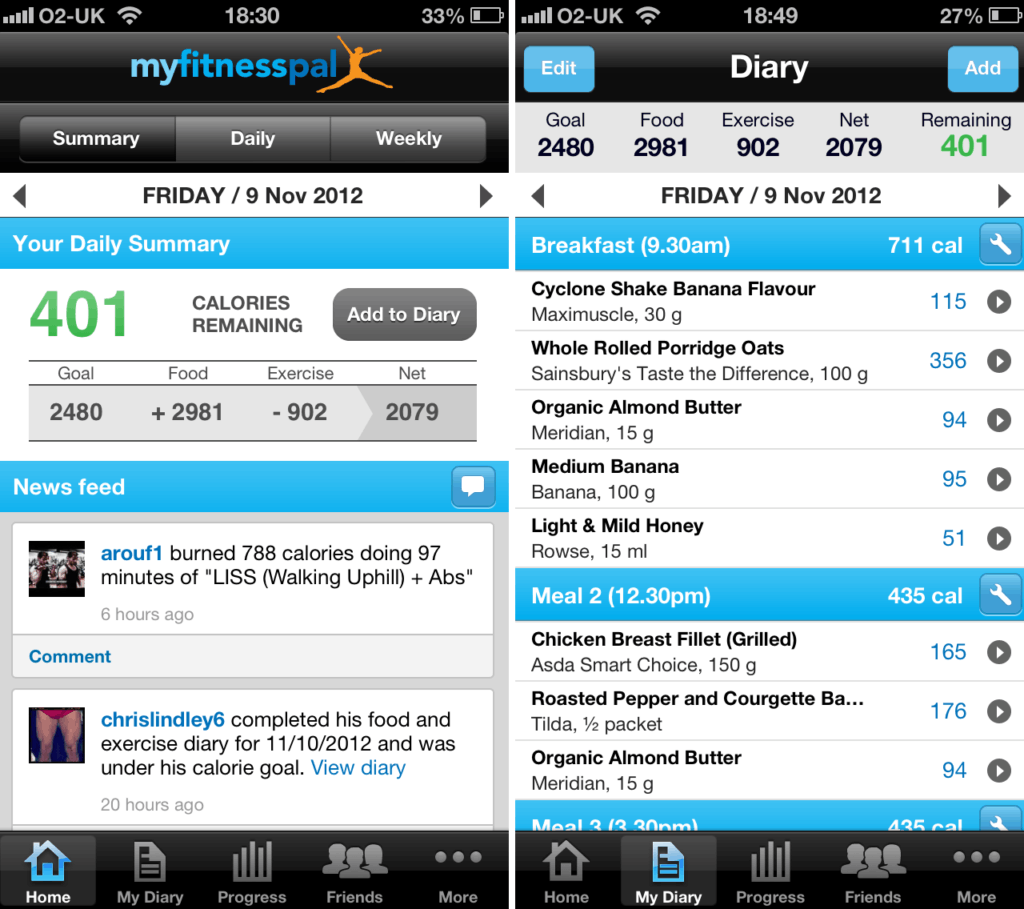 To record your workout on the app, tap the round blue button, choose exercise, and search for the exercise; you need to log in or select "All Exercises" for the options. Once your workout is done, you will be asked to enter the amount of time you performed that particular exercise.
With this, MyFitnessPal will be able to calculate the number of calories you burned, and those calories will be added to your daily allotment of calories. You can connect up to over 50 apps and devices to help you monitor your activity.
Some of the phone apps that connect with MyFitnessPal are Endomondo, Strava, MapMy Ride, and Runkeeper. Among the individual activity trackers that can be paired with MyFitnessPal are FitBit, Garmin, Lumo, and Misfit.
Workout Guides
As a MyFitnessPal member, you can access over 150 Self-Guided Workout Routines with different styles and required speeds. You can watch full-length video workouts that come with countdown timers to help you set your pace from warming up to cooling down.
Certified trainers develop all the demonstrations and trainer tools you will find on the app.
How To Download MyFitnessPal
You can install MyFitnessPal on your iPhone or Android device and begin your free 30-day Premium trial to see if the app works for you. The trial will immediately give you access to food logging tools and fitness guidance.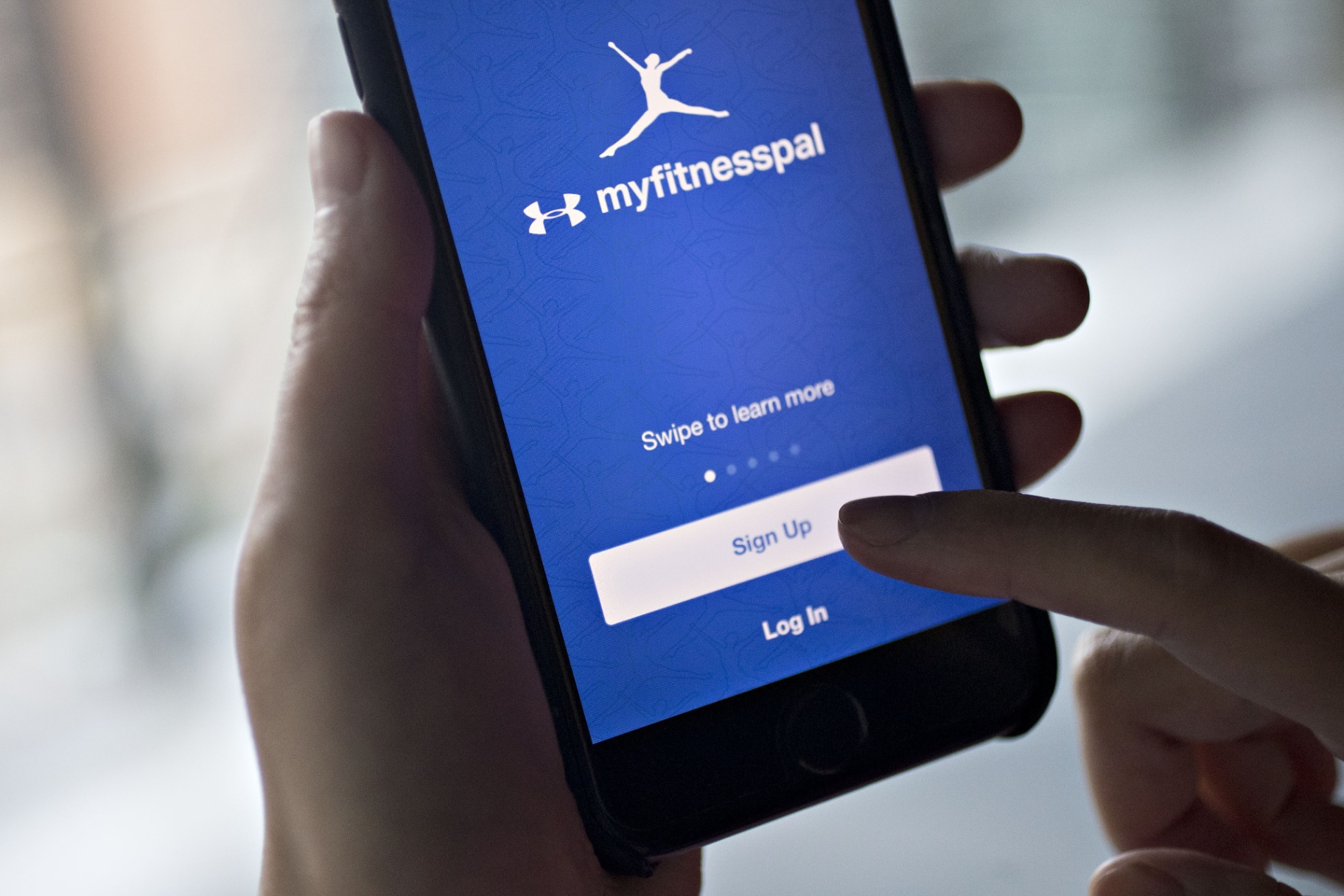 Suppose you are an iPhone user, head to the App Store. Search for "MyFitnessPal" and make sure it comes with the label Calorie Counter & Diet Tracker and its company name, Under Armour, Inc. Click on the "Get" button once you find it.
Android users can download MyFitnessPal from the Google Play Store. Look for "Calorie Counter – MyFitnessPal." When it appears on the results, click on it and then tap "Install."
Free And Premium Accounts
You can pay $9.99 per month or $49.99 per year to enjoy the benefits of MyFitnessPal's premium account. It has no advertisements and allows you to further customize the app. For instance, you can retain your calorie goal despite the number of calories you burned during an activity.
You can add macronutrients and other nutritional information, export CSV files, and view exclusive videos and workout templates. You can create different goals any day of the week and set customized calorie intake goals for every meal.
With a free account, you can calculate your calories, monitor your activity, and get other metrics. However, you won't be able to view a breakdown of fats, carbohydrates, proteins, and other nutritional content. Still, it is perfect for those who want to lose or manage their weight.
Conclusion
If you want to make healthier choices, improve your aerobic activity, and lose some weight, MyFitnessPal is a user-friendly app that will guide you throughout your health journey.
It will present your progress in a clear graphic form, efficiently synchronize your data with third-party devices, and include you in a community of like-minded individuals. MyFitnessPal makes your weight loss journey and path to a healthy lifestyle easier and more fun.